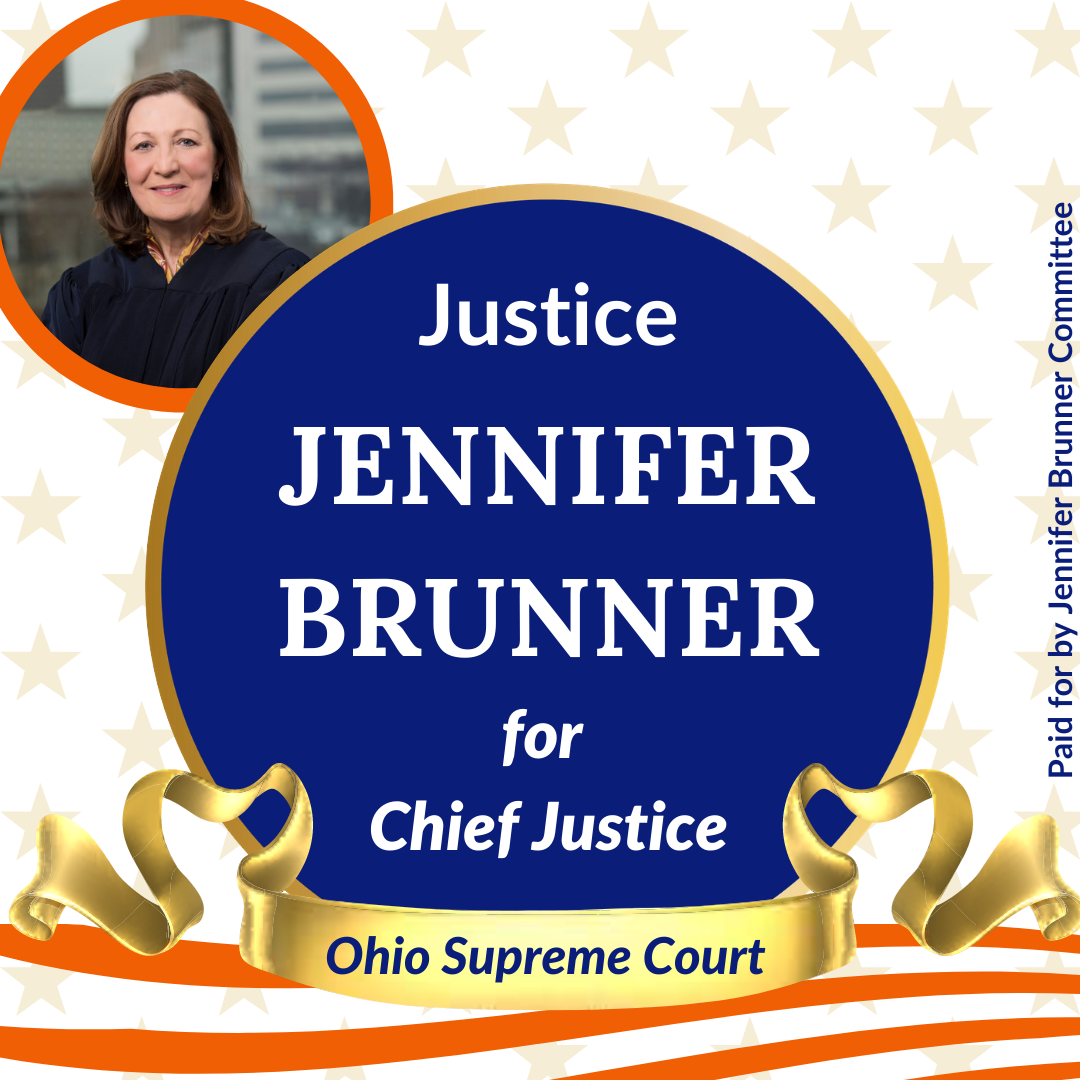 I'm running for Chief Justice of the Ohio Supreme Court because justice matters for every Ohioan. Steady and principled leadership of the state's highest court is essential to helping Ohioans realize justice in their everyday lives.
The state's constitution is the voice of its people. The Ohio Supreme Court is the constitution's caretaker, a guardian to ensure people and their rights are protected.
As a current Justice of the Ohio Supreme Court I participate in deciding which cases the court reviews and in helping set the course for the rule of law in our state. Not all cases are accepted by the state's highest court. This is because the constitution requires us to determine the law for matters of great and general public interest.
Ohio is a very diverse state with deep rural roots, storied urban communities and countless small and middle sized towns and cities. I take seriously my responsibility as one of seven people elected to do justice for all the people of Ohio. I am grateful for what I've learned from Ohioans in my many years of service to them, working at three levels of the state's courts and as Ohio's first female secretary of state.
Why Chief Justice? Administrative and policy leadership of the court is not about an ideology of who should win and who should lose. It is about a belief and understanding that courts are only as effective as people believe them to be. Good judges and fair courts can make all the difference in the confidence Ohioans have in their judiciary. And that confidence makes our courts more effective.
I know that courts can do good things for people—protect their health, safety and welfare—with fairness, equality and respect. And I am committed to doing this every day now and as Chief Justice of the Ohio Supreme Court.
I am further committed to using the power of the court to help lift the vision of all judges of the state to why we serve and the power we have to do good for all Ohioans.
I hope you will join me by signing up to be a campaign volunteer as I work to be elected Chief Justice of the Ohio Supreme Court in 2022. And please stay tuned as we roll out initiatives in the campaign and get into the specifics of ways the court can work on the complex problems faced by people and communities in our state. Thank you.