The Matriots Announce 2020 General Election Endorsements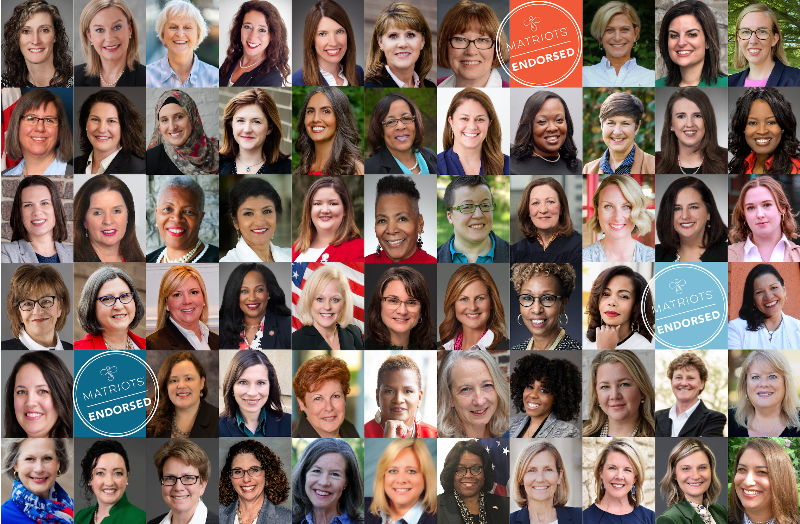 July 6, 2020 3:12 pm
By Taijuan Moorman, Columbus Underground
The Matriots PAC has announced their endorsement of 63 women who are running for Ohio offices in 2020.
The Ohio nonpartisan political action committee will endorse women from 24 Ohio counties, 14 first-time candidates, 29 incumbents, two women running for sheriff (currently there is only one female sheriff in Ohio's 88 counties) and one race in which opposing candidates have each been endorsed.
For statewide office, The Matriots endorse Jennifer Brunner for Ohio Supreme Court.
For county-level seats, 16 Central Ohio candidates have been endorsed, including: Maryellen O'Shaughnessy for Franklin County Clerk of Courts, Anahi Ortiz for Franklin County Coroner, Cheryl Brooks Sullivan for Franklin County Treasurer, Kristin Boggs for Ohio House of Representatives District 18, Erica C. Crawley for Ohio House of Representatives District 26, as well as Stephanie L. Kunze and Crystal Lett for Ohio Senate District 16.
The Matriots has contributed nearly $145,000 to candidates so far in 2020, and has said it intends to make additional donations closer to the November general election.
For more information on candidates, visit matriotsohio.com/endorsements.