Ohio Federation of Teachers Endorses Judge Jennifer Brunner for Ohio Supreme Court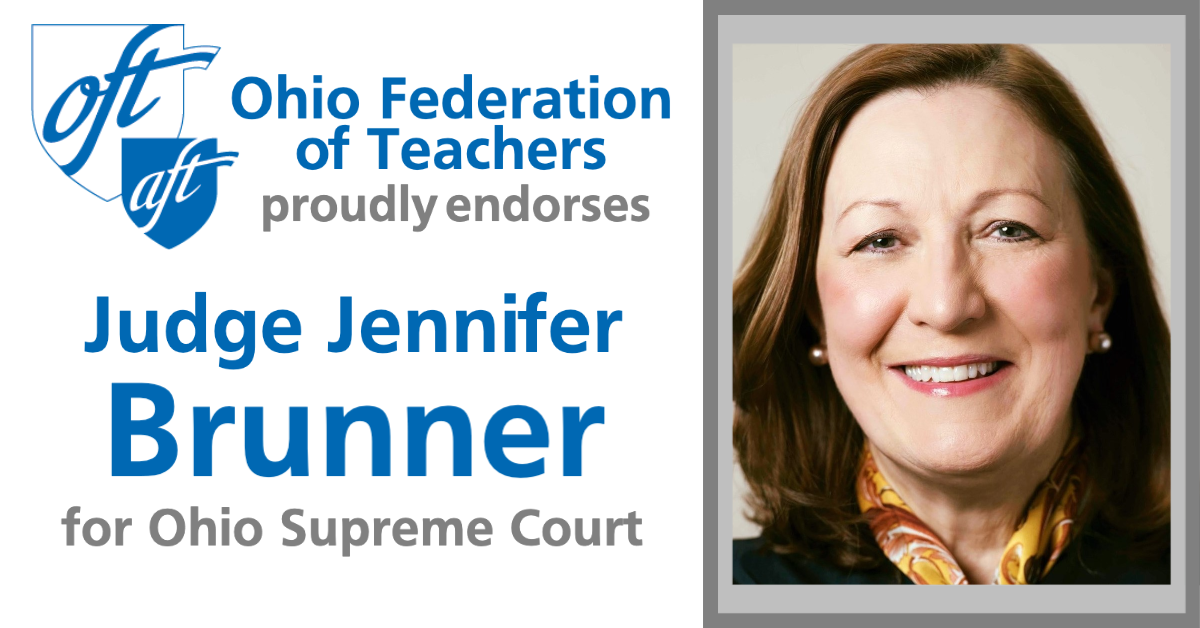 This just in from Ohio Federation of Teachers: "'The Ohio Federation of Teachers has long admired and worked well with Jennifer Brunner. As Secretary of State and as a judge, Jennifer has supported protecting the rights of all Ohioans. We need a Justice who will ensure that the rights of white, black and brown people are heard and protected. We endorse Jennifer Brunner for the Ohio State Supreme Court,' says Melissa Cropper, president of the Ohio Federation of Teachers."
A big thank you!
The Ohio Federation of Teachers is an affiliate of the American Federation of Teachers. The American Federation of Teachers is a union of professionals that champions fairness; democracy; economic opportunity; and high-quality public education, healthcare and public services for students, their families and our communities. According to its mission statement, it is committed to advancing these principles through community engagement, organizing, collective bargaining and political activism, and especially through the work its members do.