KNOW YOUR CANDIDATES: JENNIFER BRUNNER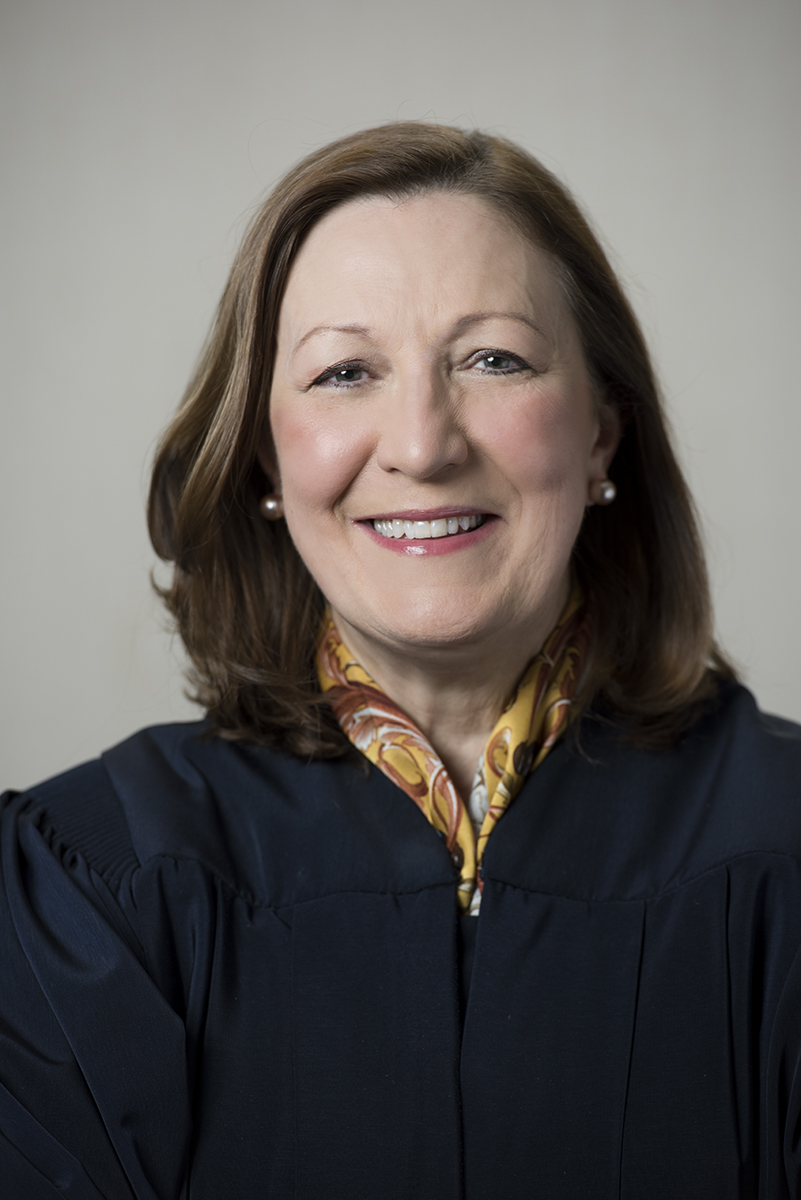 Jennifer Brunner
FROM THE CIRCLEVILLE HERALD, October 15, 2020: Brunner, 63, has a bachelors degree in sociology-gerontology from Miami University where she graduated cum laude and a law degree from Capital University with honors.
Describe what is motivating you to seek office: Ohio voters have adopted a new process for drawing Congressional and state legislative districts, which happens every ten years, the year after each census. I decided to run for the Ohio Supreme Court because I want to serve my state in fairly applying constitutional requirements in any challenge of the fairness of these new maps. I want to help end gerrymandering in Ohio. From my experience, once new maps for Congress and the state legislature are adopted, one or another group would likely challenge the plan on state or even federal constitutional grounds. The United States Supreme Court recently has stated that gerrymandering challenges belong in state courts and not federal courts. The role of the state's high court on challenges to gerrymandered legislative district maps would be to consider them without regard to partisan interests, but rather, faithfulness to the language of the constitution. The first such decision interpreting the new formula is anticipated decision of first impression. That means this decision would be the springboard for future rulings in future decades. As I see it, the goal is to follow the constitution in ensuring fair voting districts that will permit fair and equal representation. In short, fair judges better ensure fair districts. This is what the voters of Ohio voted for when they adopted these amendments to our state constitution in 2015 and 2018.
Articulate your thoughts on the three issues you deem most important for the position in this election: Three issues are: 1. How does the Ohio Supreme Court contribute to a strong democracy? 2. What is good judgment? 3. What are the qualities of a good judge? The Ohio Supreme Court is a co-equal branch of government. It must "stay in its lane" as must the other branches, to keep our democracy balanced. But narrowing the court's lane does not balance the system. Thus, the high court must have courage to use the court's power when one of the other branches steps out of its lane. If the legislature violates the constitution, the Ohio Supreme Court's job is to correct it. When a justice says she will "conserve" her power, there is a concern that she will not step up and perform justice when it is needed to keep that democracy in balance. Good judgment is required of judges and justices. Good judgment comes from a healthy mix of mind, heart and will to protect the rule of law so that it works for the people who have handed off their power of self-governance to elected leaders. This is always an issue that must be kept front and center. All judges and justices must be fair and impartial—they must be independent of political leanings or outside influences in the performance of their work. I have pledged to be fiercely independent and look forward to doing that as an Associate Justice on the Ohio Supreme Court.
If elected what are your goals for your term? My goals are to assist with the development of a statewide database of criminal justice sentencing, convictions, prosecutions, bonds, indictments, arrests and more that could reveal disparity in sentencing across the state for criminal defendants whose crimes and criminal records are similar. Disparity would be categorized according to demographic factors such as race, age, gender, sexual orientation, gender identity, income, education, zip code and more. This would allow the Ohio Supreme Court to define the problem for courts in Ohio and begin to tackle solutions to ending systemic racism in the state's criminal justice system. Overall, I want to apply my judicial philosophy based in my philosophy of public service, that all persons are entitled to fairness, equality and respect. Since taking the bench on the Tenth District Court of Appeals, I continue to recognize that, I am an officer of the court, bound to uphold the rule of law and the constitutions of the State of Ohio and the United States in my work on behalf of the public. Many judges do not readily see public service as their first role; rather, they view being a judge as their first role. I see my duty to the rule of law and the public as one and the same. As such, my philosophy has evolved so as to not only to protect the generalized rule of law in our society but also to ensure that it is fair and operates to relieve suffering of people to the extent that I can. I have worked to embody in my judicial decisions strong clarity about the separations between the three branches of government requiring each branch to "stay in in its own lane." But this also means having the courage to fully occupy that lane when it is necessary for the well-being of the people of the State of Ohio.
Do you have any additional comments or message to relay to the public? My experience includes serving as a judge at both the trial and appellate levels in Franklin County, combined, for over a decade. I have served in all three branches of Ohio government--including as Ohio Secretary of State (2007-2011) and as a judge (2000-2005 and 2014-present), and on various state and local boards and commissions, appointed by both Democrats and Republicans. I have 17 years of private law practice experience, grew up in Columbus, raised a family there and have gained an understanding of the needs and concerns of the people in central Ohio. In 2008, for my work as Secretary of State to protect and improve Ohioans' voting rights, I received from the bipartisan board of the John F. Kennedy Library and Museum, the Profile in Courage Award for protecting the voting rights of Ohioans. My commitment to the people of this state remains as strong as ever. I hope Ohio voters will give me the chance to use my experience to serve them as a Justice of the Ohio Supreme Court to work on important issues that come before the court. Specifically, I want to be a part of helping end gerrymandering in Ohio through the court's review of any challenges to new district maps to be drawn next year, ensuring they are fair, and to help Ohio's criminal justice system do its part to eliminate systemic racism that demonstrably exists in the criminal justice system.