Home
❭
News
❭ Justice Jennifer Brunner Returns to Family Roots Next Week in Fayette County Off-Site Court Session
Justice Jennifer Brunner Returns to Family Roots Next Week in Fayette County Off-Site Court Session
April 22, 2022 (WASHINGTON COURT HOUSE, OH) — It will be a family reunion of sorts — in the historical sense ­— on April 27 when Ohio Supreme Court Justice Jennifer Brunner joins her judicial colleagues in Fayette County for the Ohio Supreme Court's Off-Site Court Program. The program — started in 1987 — educates high school students and other Ohioans about the state's judicial system.
This is the first time the Supreme Court has visited Fayette County under the program. Students from Miami Trace High School, Washington High School, and Fayette Christian School will attend the Supreme Court's oral arguments in a special Court session, to be held at Miami Trace.
Chief Justice Maureen O'Connor and Justices Sharon L. Kennedy, Patrick F. Fischer, R. Patrick DeWine, Michael P. Donnelly, Melody J. Stewart, and Jennifer Brunner will hear arguments in three cases.
Justice Brunner's roots in the region are deep. Her paternal grandfather, Paul Leslie Junk, was born in Fayette County and grew up in Mt. Sterling, and she still has relatives in Washington Courthouse.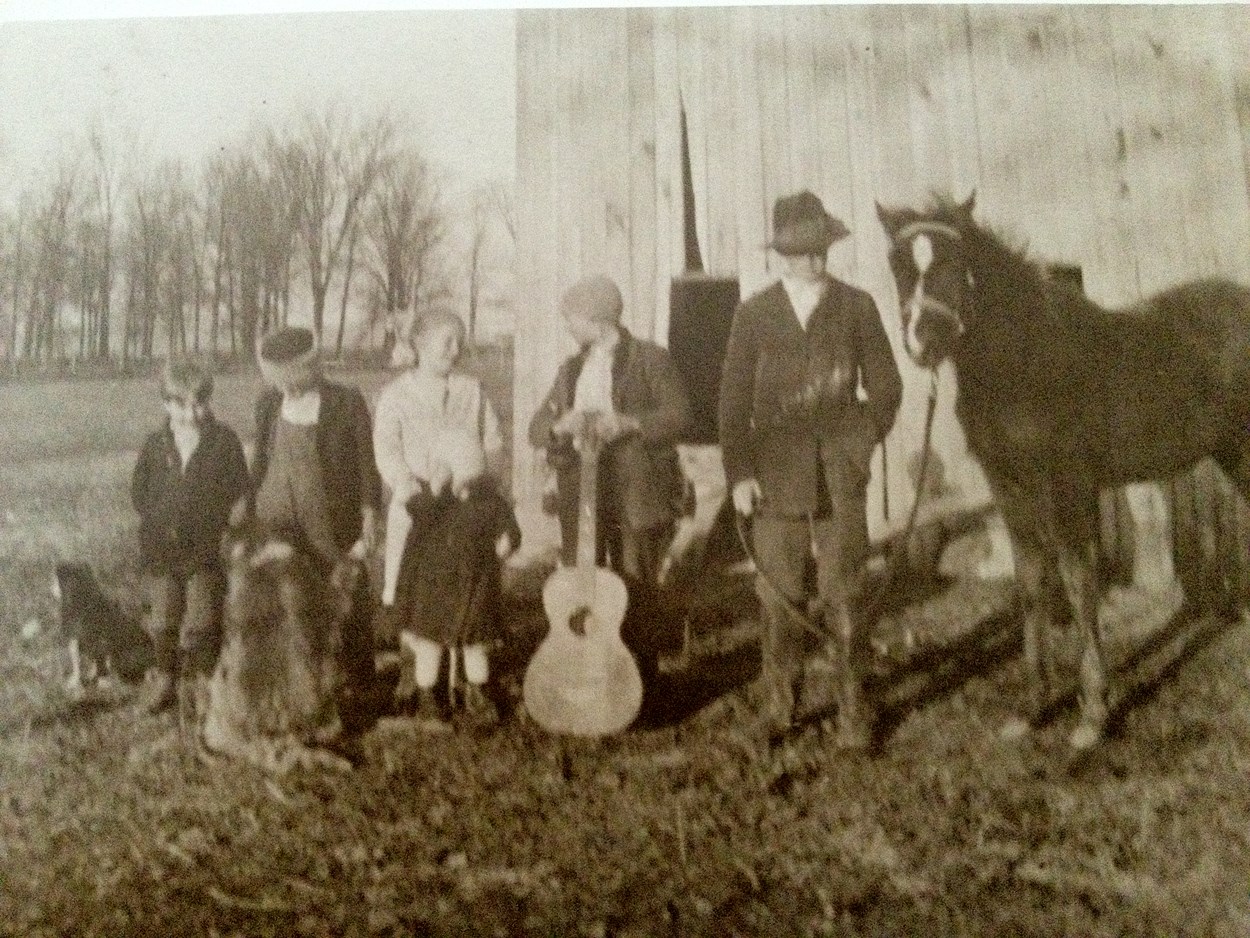 Justice Brunner's paternal grandfather, Paul Junk, tall boy in boots holding the rein to the horse.
"As a boy, they used to call him 'Puss' because he loved his boots. They called him that after the 'Puss in Boots' fairytale. He loved horses, and there were prints of horse paintings throughout my grandparents' house," Justice Brunner said.
"He married my grandmother, Elizabeth Faye Kidwell, from South Solon in Madison County, and they raised my dad and his older brother, Tom, and younger sister, Barbara Jane, in South Charleston in Clark County. My dad was born there in a house on Woodward Street across the street from the old train depot.
Grandpa Junk worked for the railroad and raised redbone coonhounds in his side yard." Coonhounds are used for hunting raccoons and larger game like deer.
Justice Brunner's father, Samuel Lawrence Junk, who died in Columbus in 1993, was Paul Junk's second son. Her father's middle name was his paternal grandmother's maiden name (Irene Lawrence). Paul's daughter, Barbara Patton, still lives in South Charleston.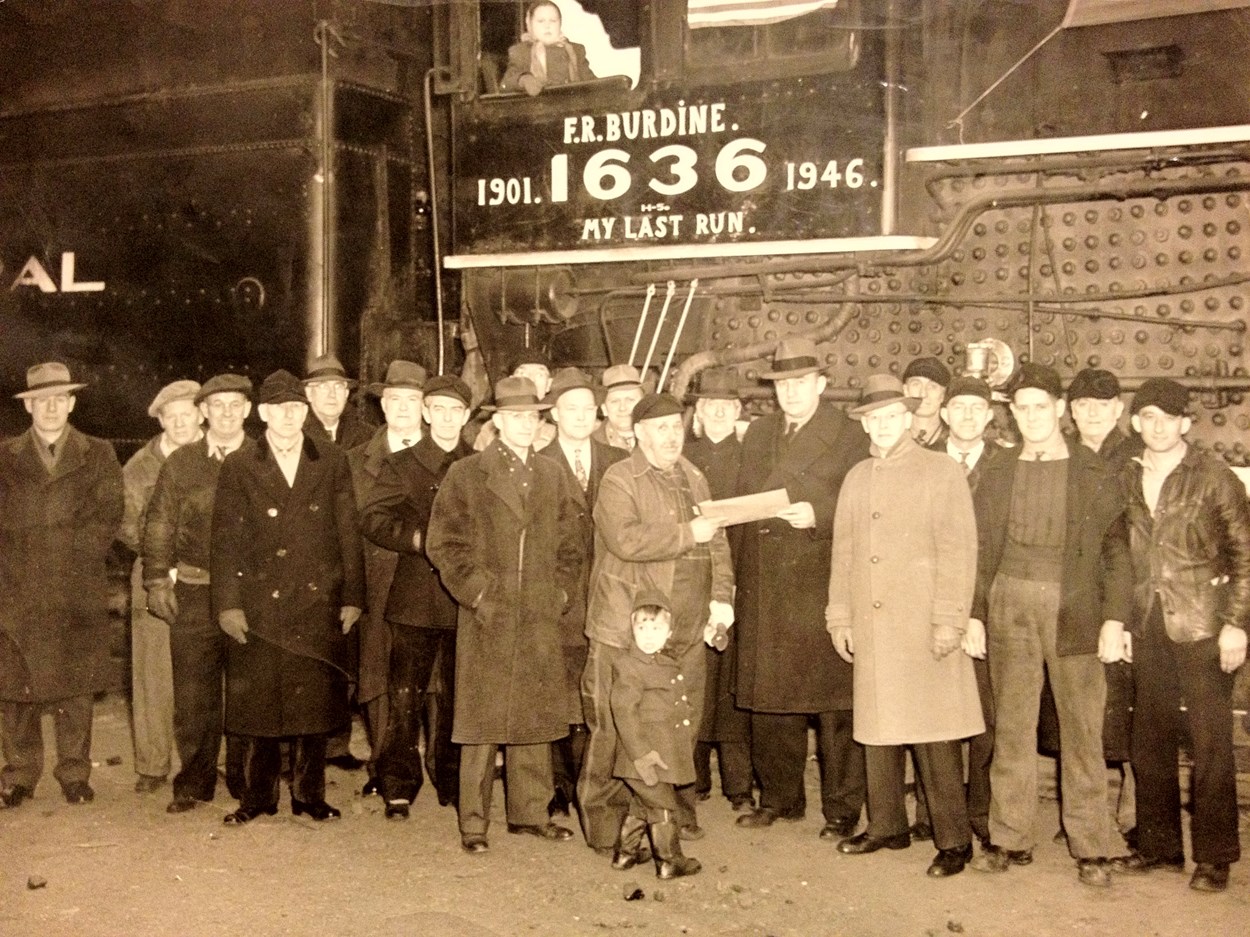 Paul Junk, pictured in 1946, 5th man from the right in the second row with a flat bill cap.