Judge Jennifer Brunner Receives Endorsement of The Matriots PAC
On the date of the signing of the Declaration of Independence, Judge Jennifer Brunner was formally announced to be endorsed by The Matriots PAC, a nonpartisan Ohio political action committee, based in Columbus, Ohio, that supports women running for office regardless of their party affiliation. The Matriots encourages all women to participate more fully in the political process by promoting and voting for these candidates. Judge Brunner is the only statewide candidate endorsed by this organization whose members are women and men: Democrats, Republicans, and independents; Ohioans and out-of-staters.
The Matriots was founded after six central Ohio women participated in the Women's March on Washington in January 2017. They came away from the event inspired to create a force that worked to elect more women to public office in Ohio to support economic justice for women and address political stalemate.
"Political leadership and participation by women is key to good government."
--The Matriots PAC
Judge Brunner joins a broad spectrum of women endorsed by The Matriots in 2020 (see 3rd row, 4th from right):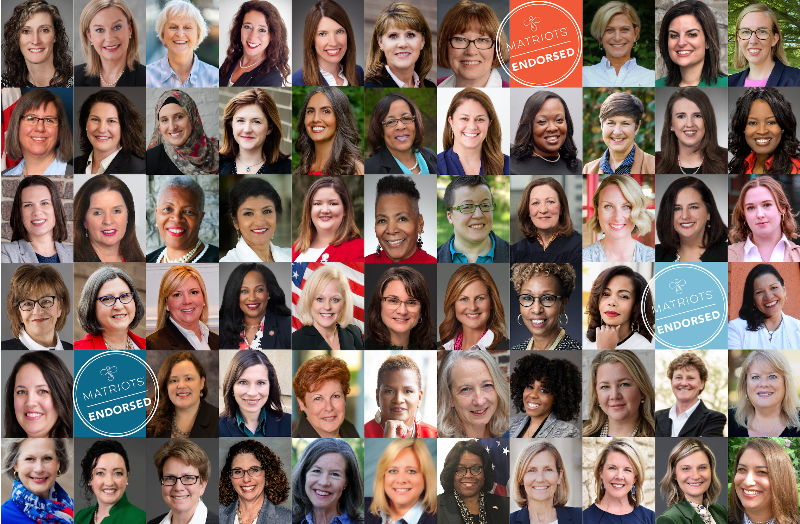 Here's what The Matriots has to say about Judge Jennifer Brunner, its only endorsed statewide candidate:
"Class of 2020 Endorsed Candidate: Jennifer Brunner
Jennifer Brunner is currently serving as an elected appellate judge in Columbus, Ohio, being reelected to this position in 2016. Brunner has experience as a state trial court judge, and was elected as the first woman Secretary of State in Ohio. She has earned multiple awards, including: the John F. Kennedy Profile in Courage Award in 2008; the Central Ohio Association for Justice George E. Tyack Judicial Excellence Award for performance as appellate judge in 2016; and the first recipient of Congresswoman Stephanie Tubbs Jones Award for Northeast Ohio Chapter of the American Constitution Society in 2009. While her multitude of accolades and extensive participation in our community speak to her impressive nature, Brunner's unwavering support of all human rights, and protection of the rule of law, demonstrates her steadfast ethics and enduring commitment to the betterment of Ohio."