French, Brunner vie for Ohio Supreme Court seat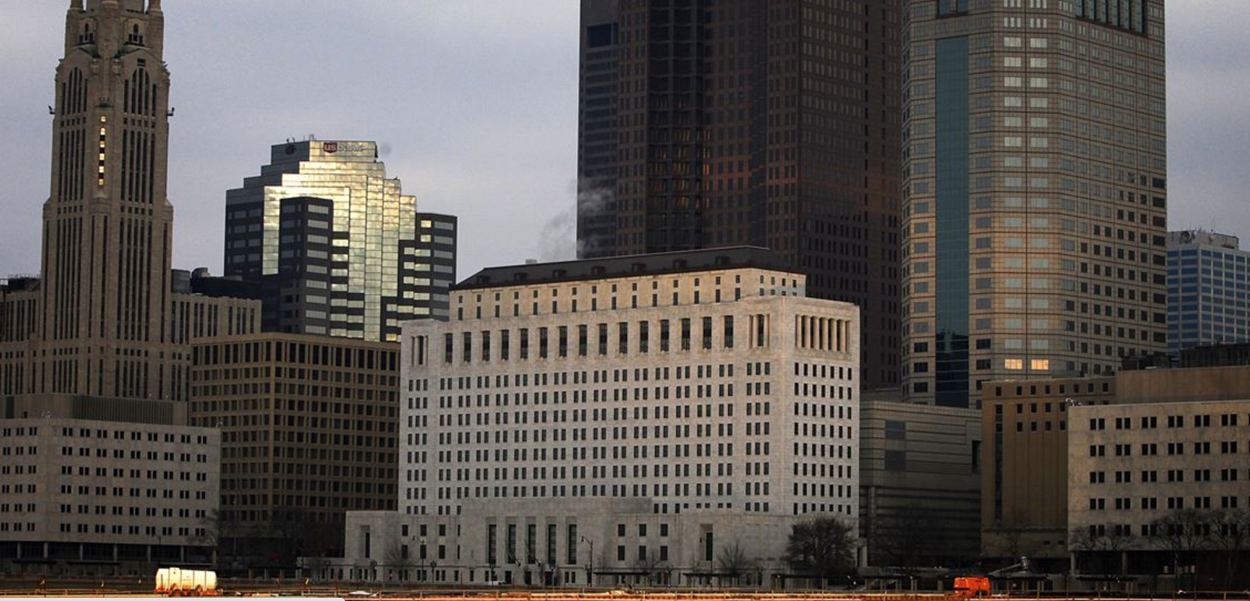 JIM PROVANCE
COLUMBUS — With partisan control of the Ohio Supreme Court at stake for the first time in decades, one of two seats on the Nov. 3 ballot pits an eight-year Republican incumbent against a Democratic former secretary of state.
Justice Judith French, 58, of Grandview Heights, is seeking her second full six-year term after first being appointed to a vacancy in 2013 by then-Gov. John Kasich.
Jennifer Brunner, a 10th District Court of Appeals judge who served as Ohio secretary of state from 2007 to 2011, is offering high-profile opposition at a time when Democrats are outnumbered 5-2 on the bench.
"If voters care what party judges or justices are, [party affiliation] will matter to them," Judge Brunner, 63, of Columbus, said. "To me, it's often the party background and experience that inform someone's approach. What's most important to me is what's coming up.
Ohio Supreme Court candidates
JUDITH FRENCH (Republican)
Age: 58
Residence: Grandview Heights
Party affiliation: Republican *
Current office: Justice, Ohio Supreme Court (2013-present)
Prior elected office: Judge, 10th District Court of Appeals (2005-12)
Education: Law degree (1988), bachelor's in political science (1984), Ohio State University
JENNIFER BRUNNER (Democrat)
Age: 63
Residence: Columbus
Party affiliation: Democrat *
Current office: Judge, 10th District Court of Appeals (2014-present)
Prior elected office: Ohio Secretary of State (2007-11); judge, Franklin County Common Pleas Court (2000-05)
Education: Law degree (1982), Capital University; bachelor's in sociology-gerontology (1978), Miami University (Ohio)
(*) Judicial candidates do not appear on ballot with partisan labels.
"Redistricting and reapportionment are happening next year after the census," she said. "In a perfect storm to eliminate gerrymandering in Ohio, voters adopted two constitutional amendments in 2016 and 2018 that require redistricting to be fair, with compact districts, and to eliminate heavy partisanship."
Judges in Ohio appear on general-election ballots without partisan labels.
"It doesn't matter from a party perspective, but it matters from a philosophical perspective," Justice French said.
She characterized herself as a "judicial conservative."
"A judicial conservative is somebody who looks at the law, applies the law, and doesn't try to legislate, make up the law, or decide what they want as individuals," she said. "It's what the law requires. The opposite of that would be somebody who uses your power liberally for a specific end, socially conservative or liberal. "
She said the justices will decide redistricting challenges as they do their many other cases, looking at the constitutional language while not usurping the Ohio General Assembly's authority.
At issue before the court are cases that can affect such things as school funding, the appropriateness of death sentences, civil lawsuit awards, what's covered by insurance contracts, what costs utilities may pass onto customers, and where lines are drawn between state and local law.
Over the last two decades, an organized effort led by the Ohio Chamber of Commerce succeeded in remaking the court in the wake of decisions it considered to be anti-business. As recently as 2018, there wasn't a single Democrat on the bench.
"There was a backlash, and there was an effort to change the philosophy of the court to make it stable and predictable," Justice French said. "My record as judge and justice is a stable, predictable court that follows precedent and doesn't take the law into its own hands."
She noted that the 4-3 majority that triggered the backlash in the mid-2000s was not a partisan majority, but rather one of two Democrats and two Republicans.
In 2018, two Democrats won election. If Democrats do that again this year, they would hold the majority.
Justice French first won attention in 2005 when she, as assistant Ohio attorney general, argued the landmark 2002 U.S. Supreme Court case that upheld the constitutionality of using tax dollars to send students to private and religious schools.
She was elected to the Columbus-based 10th District bench in 2004 and served there until her appointment to the Supreme Court nine years later. She was elected to a full, six-year term in 2014.
Judge Brunner served on the Franklin County Common Pleas bench for five years, resigning in 2005 to successfully run for secretary of state. She opted not to seek re-election in 2010 and instead ran unsuccessfully for the Democratic nomination for U.S. Senate.
She then worked with the U.S. Agency for International Development as a consultant on campaign finance, elections, and ballot issues in Serbia in 2012 and worked with post-war Serbian misdemeanor court judges to rebuild public trust in election systems.
She was elected to the 10th District bench in 2014, defeating a Republican incumbent.
"When I was a candidate for the U.S. Senate, I was required to give views on issues," Judge Brunner said. "I've done a lot of living in the last 10 years. I've worked overseas in countries on the rule of law. I know the best way I can serve my state and country is to be a judge. My life experiences inform my perspective. My fealty and loyalty is to the rule of law."
She points to her experience as an attorney in election law, as secretary of state, and on trial and appellate court benches.
Justice French "has never had a witness sit three feet away in handcuffs after being brought from prison or jail," Judge Brunner said. "...For every level, she was appointed and then won election. I have never been appointed in any election. For every one, I earned it."
Justice French said she has made efficiency on the bench a priority and questioned Justice Brunner's documented turnaround time in producing written opinions following oral arguments.
"There is such a stark contrast between the two of us in respect to efficiency," she said. "If you can't do the work at the court of appeals, you don't get to be on the Ohio Supreme Court."
Allegations of a $61 million bribery scandal this year - surrounding the bailout of two nuclear power plants and the involvement of FirstEnergy Corp. - has again raised questions about campaign contributions to judges and justices who may someday sit on cases involving those donors.
"Remain unbiased, no matter what contribution comes in in an election cycle," Justice French said. "That's my pledge. Anybody who donates money to me has to know they are not donating to get a particular result. You get my philosophy, and that is to follow the law, and you're not always going to like it."
Justice Brunner said she prefers small contributions from a lot of people, rather than large donations from a few.
"Nothing touches me more than to receive $10, $25, or $50 from a retired postal worker or teacher," she said. "They're obviously people I don't know, but it impresses upon me the importance of what I do."