Democratic Party candidates rally in Marion County
Andrew Carter, Marion Star Published 10:32 a.m. ET March 9, 2020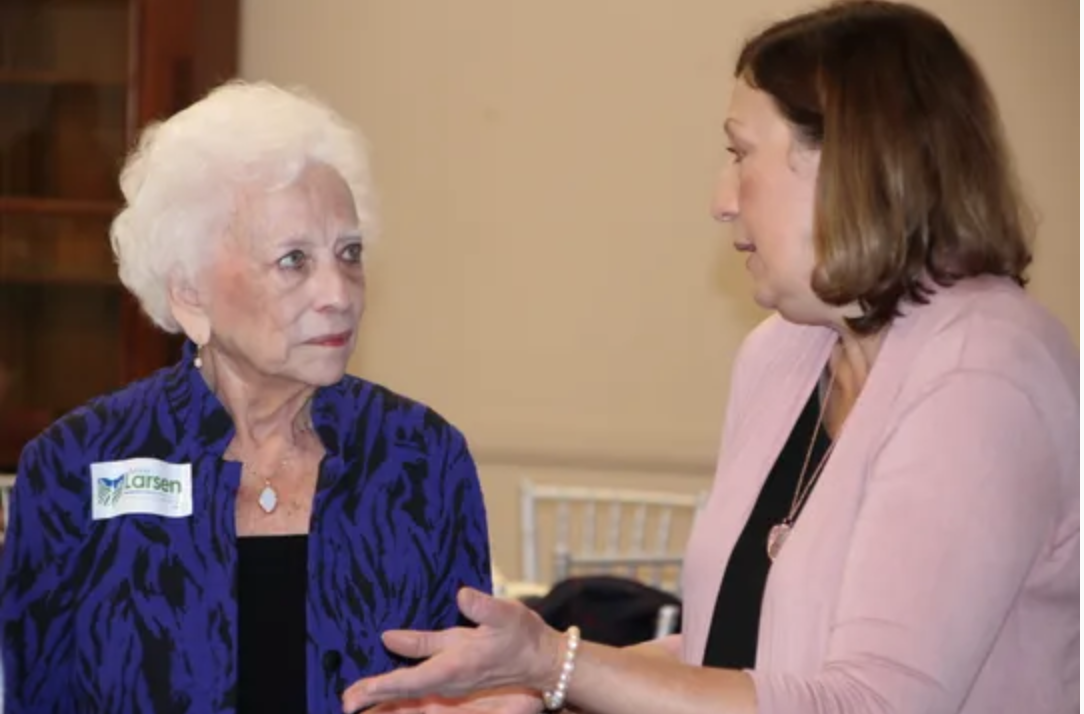 Former United States Treasurer Mary Ellen Withrow, left, talks with Ohio Court of Appeals Judge Jennifer Brunner during the Marion County Democratic Club FDR Breakfast on Saturday. Brunner served as keynote speaker for the event. She is running for a seat on the Ohio Supreme Court. (Photo: Andrew Carter/Marion Star)
MARION — Candidates for Ohio Supreme Court and the U.S. House of Representatives were among those who gathered for the Marion County Democratic Club's FDR Breakfast on Saturday.
Judge Jennifer Brunner, who currently sits on the 10th District Court of Appeals and is running for a seat on the Ohio Supreme Court, was the keynote speaker. She served as Ohio secretary of state — the first woman to do so — and was a judge on the Franklin County Court of Common Pleas. She made an unsuccessful run in the Democratic primary for U.S. Senate in 2010.
Brunner is facing current Justice Judith L. French in the November general election. French was appointed to the state's high court in 2013 and elected to a full term in 2014.
Ohio Democratic Party Chair David Pepper asked Brunner to run for the Supreme Court on multiple occasions, but she declined, until this year. Brunner referred to comments French made back in 2014 during a campaign event in Delaware as the reason she is now seeking the office.
Ohio Court of Appeals Judge Jennifer Brunner is running against Justice Judith French for a seat on the Ohio Supreme Court. Brunner is a former Ohio secretary of state and ran for U.S. Senate in 2010. (Photo: Andrew Carter/Marion Star)
"In 2014, when she was running against Judge John O'Donnell, who's running against Justice (Sharon) Kennedy, she had said, when she was introducing Gov. (John) Kasich, 'All you Republican officeholders out there, you do what you do, but in the end, it's the Supreme Court that really makes the decisions about whether what you do stands or not,'" Brunner said, paraphrasing French's statement. "She said, 'I will be your backstop.'
"I thought, oh my word, a judge can't be saying that," Brunner added. "She made no bones about the fact that she was conservative and she would be conservative and that voters needed to do their duty and keep the court conservative. ... I don't think there's a Republican or a Democratic way to be fair. In the end, it's about the people."
* * *
The primary election is Tuesday, March 17. Early voting is open until Monday, March 16. Visit marionelections.com for information.
Email: eacarter@marionstar.com
Office: 740-375-5154
Twitter: @AndrewACCarter