Home
❭
News
❭ Democratic Ohio Supreme Court candidates Judges Jennifer Brunner and John O'Donnell speak at the ODP annual state dinner
Democratic Ohio Supreme Court candidates Judges Jennifer Brunner and John O'Donnell speak at the ODP annual state dinner
Monday, 14 October 2019 21:47 - Kathy
By Kathy Wray Coleman, editor-in-chief

CLEVELANDURBANNEWS.COM - COLUMBUS, Ohio - Ohio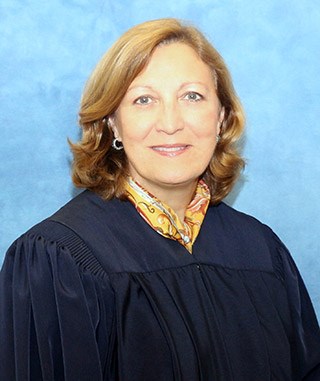 Democratic Supreme Court 2020 judicial candidates Jennifer Brunner, a Ohio 10th District Appellate Court judge and former Democratic Ohio secretary of state, and Cuyahoga County Court of Common Pleas Judge John O'Donnell, spoke front and center at the annual Ohio Democratic Party state dinner Sunday evening Oct. 15 at the Convention Center in greater Columbus, Democratic Party Chairman Tom Perez and five Democratic candidates for president also speaking, among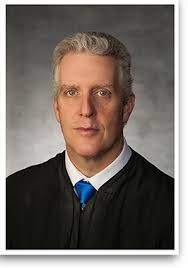 others, including ODP Chairman David Pepper and ODP Vice-chairwoman Rhine McLin, who is Black and a former Dayton mayor.

There are two seats up for grabs next year on the Ohio Supreme Court.

"So goes Ohio, so goes the nation," said Brunner during her state dinner speech Sunday, a speech that highlighted the work of the late Rev. Dr Martin Luther King Jr. and the Civil Rights Act of 1964. "Twenty-twenty depends on us."

The likable Judge Brunner said Democracy is fragile and "only as good and true as what the people believe it to be," the Ohio Supreme Court poised to take on issues from voting and reproductive rights to eminent domain cases, death penalty matters, and congressional gerrymandering.
Both Brunner and O'Donnell asked the audience to support them in their bids next year for the Ohio Supreme Court, a policy-making court with only one Black, Democratic Justice Melody Stewart, a former 8th District Court of Appeals judge the first Black and first Black female elected to the Ohio Supreme Court, Stewart last year winning one of the two seats on the court that are now held by Democrats, along with former Cuyahoga County Court of common Pleas judge Michael Donnelly.