Home
❭
News
❭ Brunner Shares Details of "Better Outcomes With Treatment" Plan to Combat Opioid Epidemic
Brunner Shares Details of "Better Outcomes With Treatment" Plan to Combat Opioid Epidemic
March 16, 2022 (COLUMBUS) — Justice Jennifer Brunner today released details of her plan, "Better Outcomes With Treatment" to partner with state government and local communities in meeting opioid and drug abuse challenges faced by Ohioans and lead Ohio's courts and judges in continuing to address the opioid epidemic and drug abuse in Ohio.
"Ohio is still hard hit by the opioid epidemic made worse by the COVID-19 pandemic. As often as we hear about the opioid epidemic in Ohio, this debilitating crisis for Ohio's families and communities continues," she said. Brunner, who initiated and was the first judge to preside over Franklin County's adult felony drug court program, the TIES ("Treatment is Essential to Success") Program, beginning in 2004, recalled the hard work needed to create a sustainable program that improved lives and criminal justice outcomes.
"The complex social problem of drug abuse in our communities requires multifaceted solutions involving multiple community partners, while at the same time, staying focused on the meeting individual needs," said Justice Brunner, who is running for Chief Justice in the 2022 election.
"Courts and judges are in a unique position to break down barriers and play a central role in coordinating resources for treatment for individuals who find themselves involved in the criminal justice system due to their substance abuse disorder and mental health conditions. Drug and mental health courts not only help reduce recidivism, they also create accountability, which can mean restitution to those who have been harmed by this cycle of addiction and crime," she said. "Drug courts work when judges receive the training and resources they need to help people trapped in the cycle find a way out," Brunner added. "And in the end, not only is the individual healed, families and communities benefit," she said.
Justice Brunner's plan for leading Ohio's judiciary in this area is called, "Better Outcomes With Treatment," and will focus on:
● Working with the Ohio Attorney General's Office, the Ohio Judicial Conference, local courts and other partners to ensure that the disbursement of funds from the historic settlement with opioid manufacturers is effectively and efficiently managed with the greatest possible benefit to those Ohioans and communities most affected by the opioid pandemic.
● Recruiting local legal and judicial leaders from across the state to offer their service as members of the foundation board created from this settlement and provide for training for their regular participation, education, and advocacy for the critical work the courts play in addressing the crisis, offering CLE credit.
● Assisting Ohio's drug courts in obtaining additional funding to strengthen the 170 programs that already exist and to expand the successful model into more communities.
● Providing for and expanding the collection of data on outcomes from Ohio's problem solving courts, such as drug courts, as part of the statewide database initiative already underway through the Ohio Criminal Sentencing Commission.
● Expanding Ohio's participation in the 8-state Regional Judicial Opioid Initiative (RJOI) through the National Center for State Courts.[1]
Justice Brunner acknowledged the work of current Chief Justice Maureen O'Connor in leading the development of the Appalachian/Midwest Regional Judicial Opioid Initiative (RJOI) in 2016 in coordination with the National Center for State Courts. The initiative now addresses all substance use disorders and is educating the judiciary on how best to support those afflicted through recovery, rehabilitation, and jail diversion programs, being designed to keep families together, reduce recidivism, and save lives.
Status of Ohio's Ongoing Opioid Epidemic & the Recent Settlement with Opioid Manufacturers
"It's clear that the COVID-19 pandemic exacerbated the already deadly opioid pandemic as we saw a resurgence of drug abuse and overdose deaths. This is a long-term fight that requires courts and our legal communities to be champions for justice—providing both treatment and accountability," Brunner said.
Almost 5,200 Ohioans died from an overdose in 2020, according to the Ohio Department of Health, a 24% increase over 2019. More than 80% of those deaths involved fentanyl.
In September, the state of Ohio reached a long-anticipated settlement with three major opioid distributors. Cardinal Health, McKesson, and AmerisourceBergen will pay around $808 million out to Ohio counties and cities over the next 18 years.
According to the Columbus Dispatch, "Roughly 30% of the money will go to local communities, which then would be used for treatment and prevention programs for opioid addiction. Another 15% will go to the state government, and the rest will go to a foundation controlled by local government representatives." The money will be allocated amongst Ohio areas according to the level of devastation inflicted by the opioid epidemic, taking into consideration the number of overdose deaths and addiction rates suffered.
Under the One Ohio plan developed by the Attorney General's Office, settlement money is divided into three segments, and the funds will be distributed by a special foundation. The structure is designed to make sure funding has the most impact on addressing the negative consequences of the ongoing opioid crisis emphasizing "prevention, treatment and long-term recovery; the overall health and well-being of Ohioans; and criminal justice," according to the Attorney General's website.
The foundation will have 19 districts and a 29-member board. Part of Brunner's plan is to offer to the Attorney General the assistance of the state's courts to work collaboratively with the board, whether it is providing one or more board members at the AG's request or recruit local legal and judicial leaders from across the state to serve as a group of advisors and provide training for their regular participation, education and advocacy for the critical work the courts play in addressing the crisis.
A former Secretary of State, Brunner is familiar with the collaboration with other state leaders that is needed for meaningful stewardship of these funds.
"Ohio's problem solving courts, proven to be effective and already in place, offer drug and mental health treatment and counseling to criminal defendants as well benefit victims and families with real hope for restitution and healing. The Chief Justice must be a leader in a collective effort to heal Ohio from this scourge," said Brunner.
The Supreme Court's Specialized Docket Section recently released a guide outlining best practices for Ohio courts to combat the opioid crisis. The resource offers strategies for how courts can assist individuals dealing with addiction.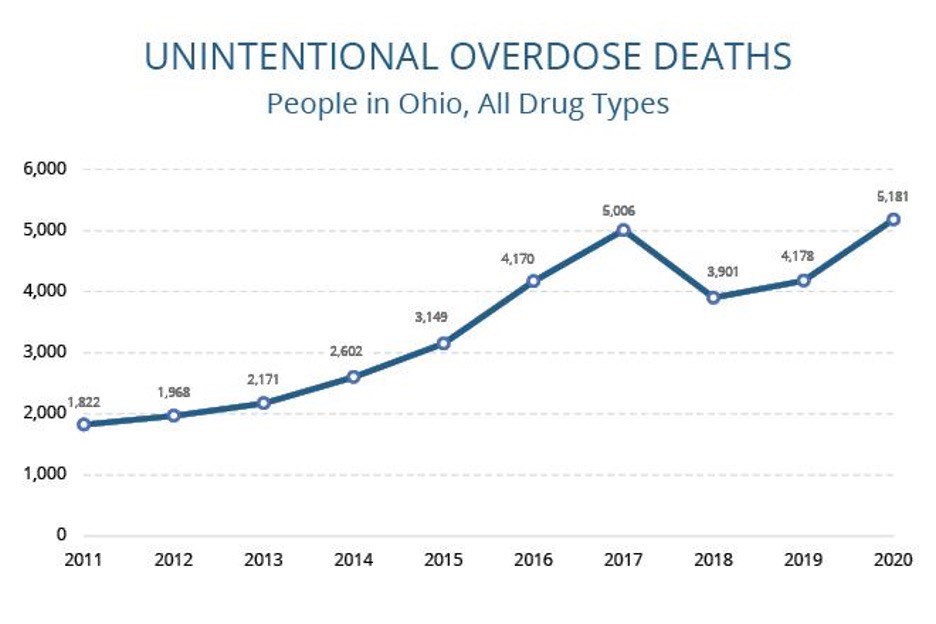 (Source: Ohio Supreme Court)
As the only candidate in the race who has managed a statewide office in Ohio, Brunner brings with her expertise in collaborating with the Ohio Attorney General's office and facilitating collective action among localities that have been hit hardest by the epidemic. Brunner also balanced the budget of the Secretary of State's Office during the worst recession our country has seen since the Great Depression.
One of the principal ways courts have worked with local communities to address addiction has been the use of drug courts, SAMI (Substance Abuse Mental Illness) courts, veterans courts, human trafficking courts and mental health courts which utilize a combination of treatment, supervised medication, and other means to reduce crime and recidivism while lifting people out of the cycle of addiction.
Justice Brunner's Better Outcomes With Treatment plan is compatible with her earlier released plan for strengthening and expanding the use of specialized dockets, especially drug courts, the details of which were released in January.
"My campaign is based on my vision for a justice system in Ohio that operates with accountability, openness and fairness to all and that promotes access to justice--a judicial campaign for and about people."
"I believe that when one person is helped, many benefit, and I am passionate about the ways our courts can help people when we work together with a common vision," Brunner said.
---
[1] The Regional Judicial Opioid Initiative (RJOI) was established in 2016, bringing together top leaders in an 8-state region (Illinois, Indiana, Kentucky, Michigan, Ohio, North Carolina, Tennessee and West Virginia) to collaborate on the epidemic. Chief Justice Maureen O'Connor was a leader of this multi-state initiative to create a comprehensive approach to drug overdose death rates and related crime.
For a picture of this multifaceted issue, RJOI has compiled data on the sociodemographic and economic indicators, drug overdose death rates, buprenorphine prescribers, and prescription drug monitoring program (PDMP) statistics. This dynamic data set has aided RJOI in developing regional responses to the Opioid epidemic from a court perspective, with the goal of protecting the citizens they serve.
Chief Justice Maureen O'Connor described the initiative this way in a 2018 address:
"These eight states are working across state and county lines because drug trafficking has no boundaries … And each state is moving in multiple directions internally and with the other states – a giant collaboration of law enforcement, courts, legislatures, health centers, medical professionals, academics, scientists and social service workers. It is an enormous web of help – spurred to action by public employees, non-governmental organizations, foundations and philanthropic groups."