Home
❭
News
❭ Brunner Kicks Off 2022 'Achieving Justice' Video Series, Interviews Jeff Saffold, Candidate for Judge of the Cuyahoga County Court of Common Pleas
Brunner Kicks Off 2022 'Achieving Justice' Video Series, Interviews Jeff Saffold, Candidate for Judge of the Cuyahoga County Court of Common Pleas
Ohio Supreme Court Justice Jennifer Brunner today kicked off her 2022 "Achieving Justice" video series with an interview with Cleveland Attorney Jeff Saffold who is the Democratic nominee for Judge of the Cuyahoga County Court of Common Pleas, General Division.
Watch the video here https://www.youtube.com/watch?v=5er6GTc3Zwo.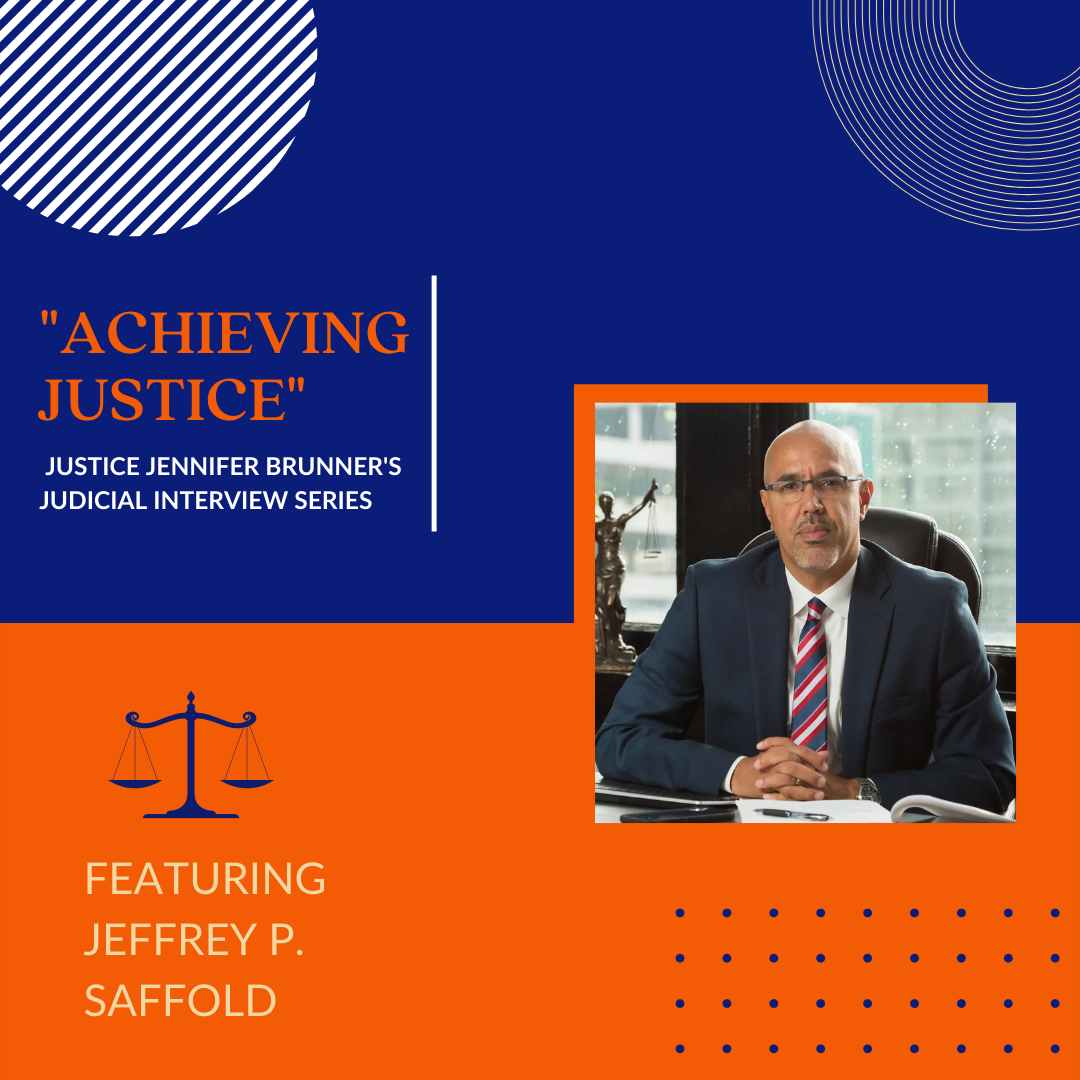 "Achieving Justice" is an interview series to educate individuals about Ohio's judicial system and the judges and candidates for judge who serve and wish to serve their state and community. Justice Brunner originally launched the series in 2020 and that year interviewed more than a dozen candidates from around Ohio.
"This is a great opportunity to share information about the judicial candidates so the public can learn more about their diverse experiences and perspectives," Justice Brunner said. "Serving the people and the cause of justice is one of the most important callings in our democratic system, and I believe that the more information the public has about the courts, their judges, and judicial candidates, the stronger our system is."
Justice Brunner is a candidate for Chief Justice of the Ohio Supreme Court in 2022.
In her first interview of this series for the 2022 election, Mr. Saffold shares why he's running for the court and how he would approach the job if elected in November.
Mr. Saffold has been a practicing attorney for more than 25 years in Cuyahoga County where he started as a county prosecutor before going into private practice. He has handled thousands of cases — primarily criminal but some civil — at the municipal, state and federal levels. He is a father of three children, and he and his wife helped create and run a program primarily for at-risk youth that has had as many as 400 participants at one time.