An Essay on the New American Character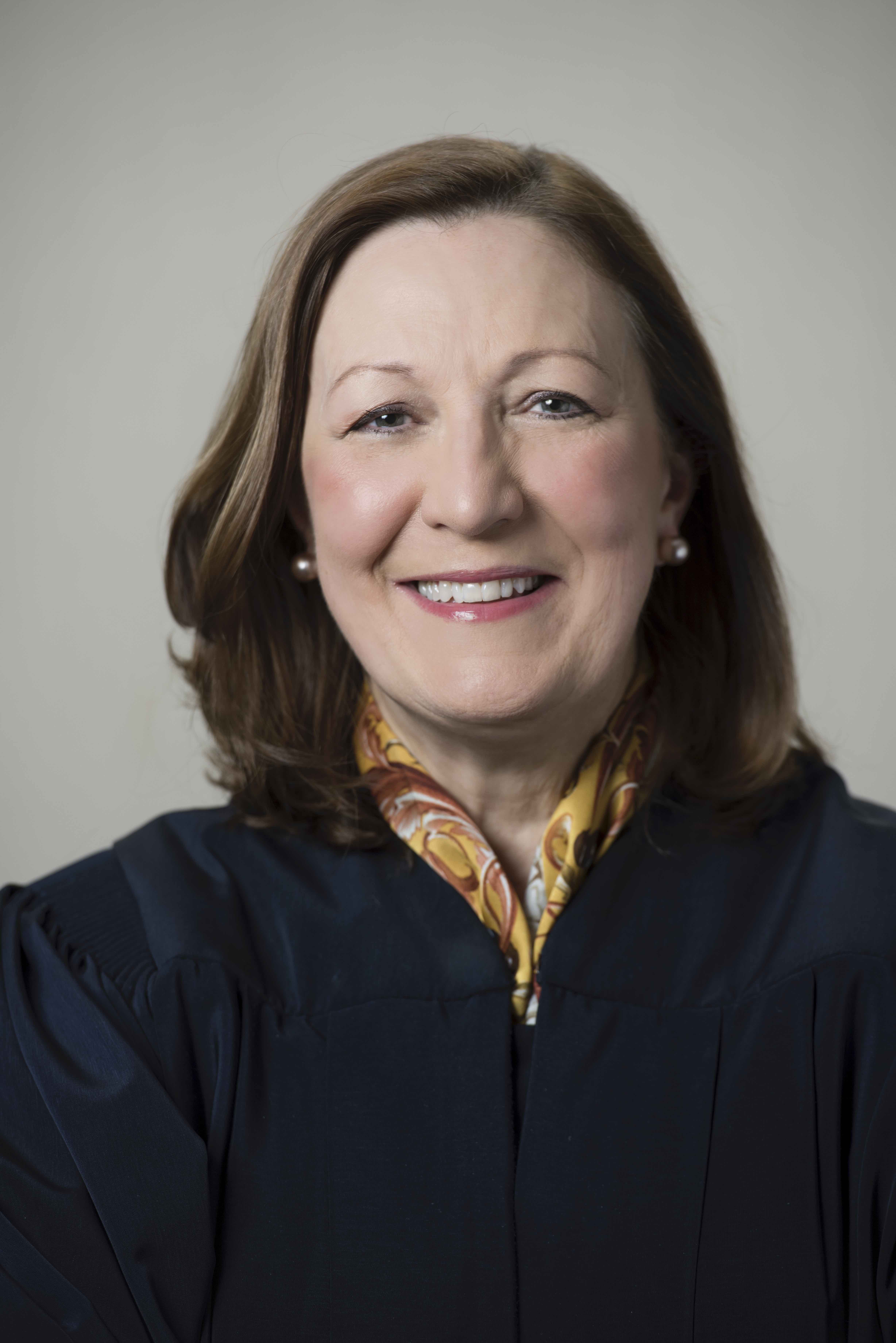 By Judge Jennifer Brunner
I've been meaning to write this for a long time, but it wasn't until this trial of the American people in the face of a world pandemic that it became urgent to say these words. So please bear with me with an open mind and heart, because I am speaking to each one of you. In this time of pandemic, our "American character" is being tested, molded and shaped. To get through this, each of us must dwell in our heart of hearts on what we stand for and on what is our character as a nation of people. Perceiving this will help us persevere. Living it we will surely succeed. We are a diverse nation that has always grown in order to remain united. What we do and say in these times is a part of the crucible that is molding a new American character for now and the future. It is this character that will see us through this time and those of the near future.
We, the people of the United States of America, are caught in the crest of a worldwide pandemic not seen in this land for more than 100 years. We must be strong, loving, kind and smart toward one another as we deal with this crisis, because this trial is redeveloping the character of our nation and the lifeblood of our future.
Who are we, the American people, and what are we made of? What is our character? Some would emphasize our national heritage (predominantly white and Christian) to be the fount of all other aspects of this American character. Others would take just one look at our children and young people and acknowledge without a word that the rugged individualism depicted by actor John Wayne in American Western films of more than 50 years ago died with his mortal body. It's time to put away the leather chaps and spurs of the dusty frontier of the American cowboy after a lusty, saloon-laced gun battle. America has changed.
Today, the pandemic teaches us that we are no longer lone rangers. We live in a complex society in which the action of one affects the many, and the many, the one.
Our new American character is being expressed by how we act in today's times of great trial. Often, we don't fully understand who we are—what we are made of—until we are tested. In the face of this worldwide pandemic, washing over us with the certainty of the evening tide, we have to figure out how best to act for ourselves and for each other. And by acting according to our character, we may lend to this time in the life of our nation some greater meaning.
Americans, like most humans of the world, tend to act according to their values. When values conflict, we pick what is most important to us at the time and act on it, or not. We can't help it. It's endemic to the human condition, even in a pandemic.
The United States of America is one of the most diverse nations in the world, and many over the centuries have wondered how we have held it together. There is an overwhelming answer: our American character.
On the surface we are male, female, and those somewhere in between. We are English speaking, and increasingly, many-other-languages-speaking. We are a people of many religions and of no religion. We are at liberty to speak, worship and congregate freely, (except when temporarily prevented by a pandemic). We are urban, rural, micropolitan, small-town, desert, plains, woods, pavement and mountain dwelling. We are rich, poor and the many specters of largesse or want in between. Our skin colors today could make up a derma-rainbow of exquisite beauty when taken together even according to each color's proportionality—and in the next 30 years those colors will exist in proportionality with not one a majority of the whole.
But our character is more than skin deep, and at times like these, it is our character that makes the difference in whether we win or lose the human struggle. We as Americans must recognize who we are by our character. We must seize it, own it, and humbly, fearlessly, patiently and lovingly act because of who we are. We must do this even in the face of understandable confusion and fears. We must do this so we measure up to the critical tasks needed to emerge safely on the other side of tragedy.
I had envisioned describing this new American character through extensive sociological research. But today, observing Americans around me in the face of this worldwide pandemic, there are enough traits evident to begin to express today what is the new American character:
Undaunted
Never giving up
Independent
Tenacious
Equality-minded
Driven
Self-reliant
Trustworthy
Avid
True
Evenhanded
Sensible
Optimistic
Fierce
Affectionate
Magnanimous
Empathic
Resourceful
Intense
Caring
Altruistic
I began with the letters in our nation's name, because there are so many traits borne of the strength of our diversity that it was difficult to organize them. But even more are evident, because, despite the limitations of these letters, or similarly, the bounding of our mainland by two great oceans, Americans' dreams and spirits are limited only by endless possibilities, and this is largely because we are free. So I continue with more: "sharing, conscientious, generous, friendly, forgiving, kind, principled, tolerant, resilient, respectful, brave, fun-loving and fearless." I'm sure there are many more ways to describe Americans in general, but this will do.
Many outside our borders have viewed the United States of America as a dream of economic well-being, admittedly important to human well-being. But America's physical and economic security have sprung from a more deeply defined American character of honoring, cherishing and fighting for the eternal dream of human freedom. Simply put, in these United States we have worked to guarantee to every American freedoms that are valued around the world and intrinsic to who we are.
I have traveled in my adult life to many countries—places where I know our government is not popular, but where people, knowing I am an American, want to talk with me, ask questions and gain a greater sense of what it is to be American. They value our freedom of religion, expression and association and our civil liberties. Clearly, they admire the freedom to independently pursue opportunity and economic well-being that makes it easier to enjoy these other freedoms. But in the end, their greatest curiosity is their desire to know who we are as people. Perhaps this is because they have admired and appreciated the expression of our collective generosity of time, treasure, talent and energy to alleviate human suffering at home and abroad when catastrophe or corruption causes social upheaval. Perhaps we have sparked in them dreams of America by what we express in our popular culture, music, movies and books—creating an indomitable longing for free human expression, despite efforts at home to convince them that America is evil. What these questioners clearly expressed to me is that, although they may dislike our American government, (and it hasn't mattered who was President), they believe the American people are good. Somehow, they have seen an American character that we, ourselves, often miss when divisiveness dominates. Perhaps they have seen the character that we must now embrace for the strength of our nation.
I believe we know in our hearts that, together we are strong, but divided we are weak. We can be separated but not divided. We are one America. Whether quarantined or working to ensure the rest of us survive, we succeed when we support one another and work together. We succeed when we in faith seize from the depths of our collective souls the courage to act , demonstrating that we cherish and are willing to fight for our common humanity.
This is our American character. This is our strength. As people of today's longest continuing democracy, we are bonded in this character. We are the citizens of a country governed by a rule of law based in human dignity and respect. Knowing who we are strengthens us to help and rely on one another. Our character is us, and our future depends on us being who we are.
Jennifer Brunner is a judge of the Ohio Tenth District Court of Appeals. She served as Ohio Secretary of State from 2007-2011 and as a trial court judge from 2000-2005. She has served her country as a rule of law expert in the Republic of Serbia, the Arabic Republic of Egypt and the Socialist Republic of Sri Lanka.